Brian & Sherri Jenks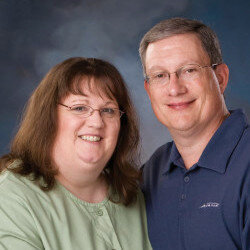 Brian & Sherri Jenks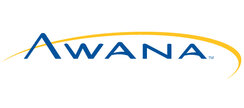 Dear Friends,
For it is by grace you have been saved through faith, and that not of yourselves; it is the gift of God, not of works, lest anyone should boast. Ephesians 2:8-9
Recently many of the clubbers on our Awana Clubs have been learning about "grace". Grace is giving someone something that they don't deserve. God gave all of us something we don't deserve and that was giving us salvation through Jesus. We didn't deserve to have our sins forgiven but because of "grace" Christ took our place on the cross and died for us. Because of "grace" many Awana Leaders in South Central and South West Michigan can share with their clubbers about this important truth. Clubbers also learned how God gives us "grace" in our everyday lives and in everything we have and do. They also learned about "grace and the law", "grace to obey", "grace to forgive", and "grace in action". It is amazing how much we can learn from God's Word about "grace". Even in a recent sermon, the comment was made "grace always WINS!" We are so thankful for God's "grace" in our lives and ministry.
We than you for being partners with us so that we can share about God's "grace" with many clubbers in the Awana Clubs we serve. We also thank you for your recent gift of $100.00 that helped us in our ministry in the past few months.
It has been a very busy beginning of the new year as we have visited many Awana Clubs, assisted or attended about 10 Awana Grand Prix's. We also assisted with one Bible Quiz in which we had about 40 clubbers, and one Sparks-A-Rama and Awana Games where approximately 100 clubbers participated. Since, January 1st we have visited 37 churches and Awana Clubs and have driven 3946 miles.
We also wanted to share a story that an Awana Leader in one of our Awana Clubs shared with us. This club has triplets in Sparks (K-2nd grade) and they have invited some of their friends to come to their Sparks club. One of the girls they invited last year came the rest of the year and returned this year. She started coming to church with them this year and family started attending church in December. This is what Awana is all about! This is what your partnership in our ministry is all about too!
Thanks again for the important and vital part you have in our ministry as we serve the churches that God has given us.
Serving Together,
Brian & Sherri Jenks
Awana Missionaries - Michigan