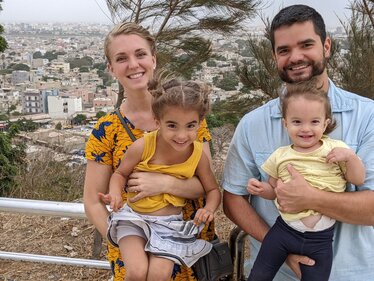 Name:
Josh & Carissa Bell
Affiliation:
Ethos 360
Location:
Senegal
Mission:
Josh and Carissa Bell have been working in Senegal to help Africans reach the unreached people groups with the saving word of Jesus.
Previous Visits:
Service Date: April 11, 2021
Scripture: 2 Kings 6-7
Synopsis: If you had good news which other people needed to hear, would you tell them? Or would you keep it to yourself? In today's message, Missionary Josh Bell tells us about he and his wife Carissa's work in Senegal and about a group of Lepers who had overwhelming good news for the people in the city of Samaria.